Component Overhaul-
For Pre-War Rolls-Royce and Bentley Motorcars
If a component on your motorcar requires attention and you are capable to remove it, send it along
for proper overhaul. We have all the proper tools, knowledge, and capabilities to professionally
overhaul nearly any component on you pre-war Rolls-Royce or Bentley motorcar to the highest
of standards. We regularly ship with United Parcel Service to nearly anywhere in the world.
Parts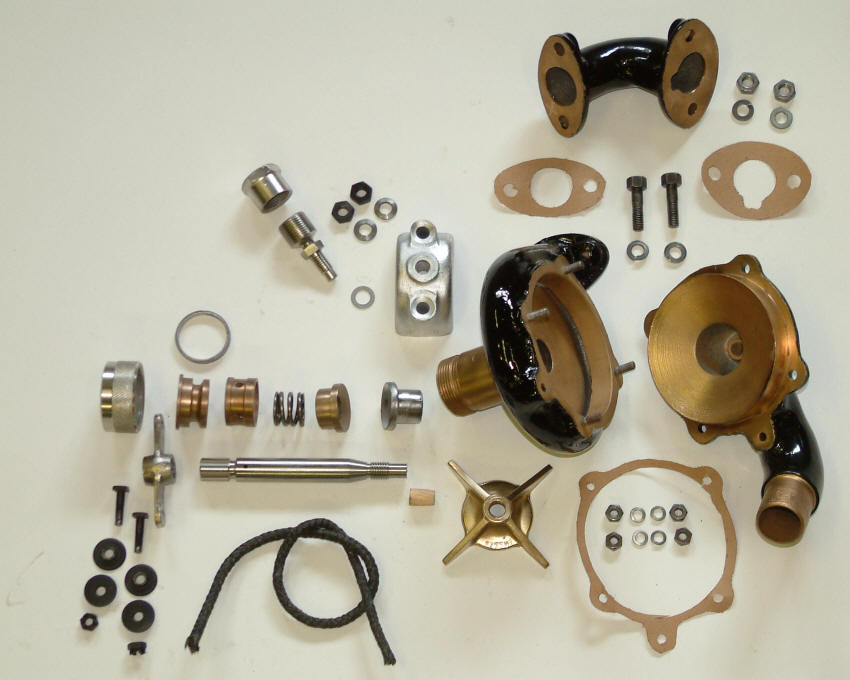 Restoration Service and Repair Dennison-Jayne Motors Home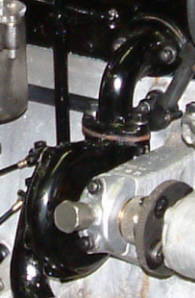 Autovacs-
Dynamos-
Voltage Regulators-
Starter Relays-
Bijur pumps-
Water Pumps-
Carburetors-
Distributors-
Fuel Pumps-
Steering Boxes-
D.W.S Jacks-
Shock Absorbers-
20/25 water pump parts prepared for assembly (above) and installed (insert).
---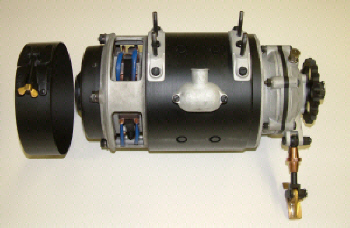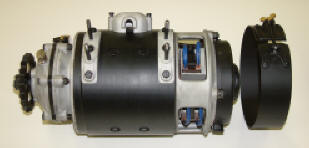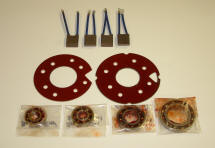 These images show a British Phantom I starter after and before being overhauled and tested. It required new bearings, brushes, and brush insulating material. We also machined the commutator and checked the armature and field coils for electrical resistance properties.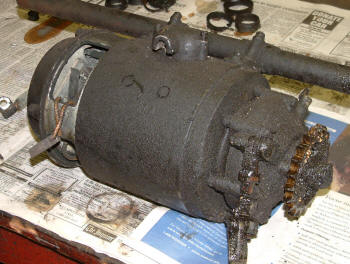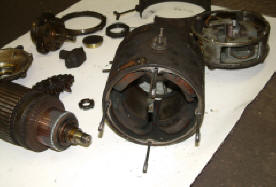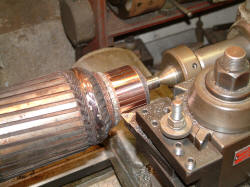 ---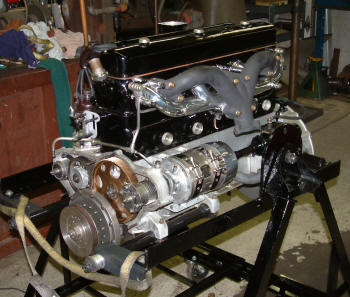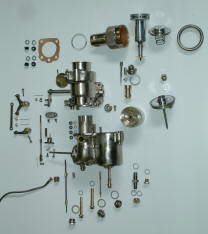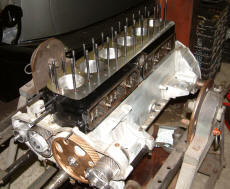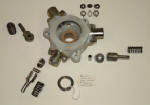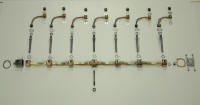 This 20/25 engine has been completely overhauled. The pictures below show the engine while being dismantled. All the internals have been thoroughly cleaned, clearances reset to proper limits, and the water jacket has been pressure tested. Also the finishes have been renewed for a proper appearance and corrosion resistance.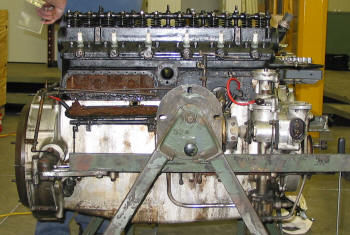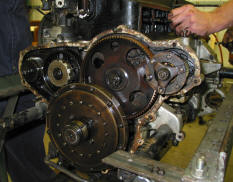 ---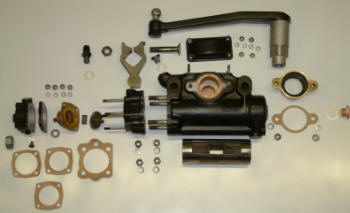 To the left are views of a 20/25 rear shock absorber before (lower) and during (above) overhaul. Once the unit has been dismantled, cleaned, and the clearances checked, it will be reassembled, with new gaskets, seals, and checked for proper resistance poundage to provide a smooth and comfortable ride.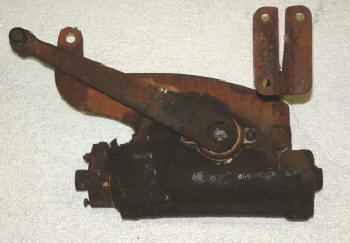 ---
For questions or more information call or e-mail us at-
Dennison-Jayne Motors, Inc.
322 South Concord Road
West Chester, Pennsylvania 19382
U.S.A.
Telephone- 610-436-8668
Facsimile- 610-436-9561
e-mail- tim@royceparts.com